By Andrea de Kenedy
My two Nursery dogs this year are Sweep and Wisp.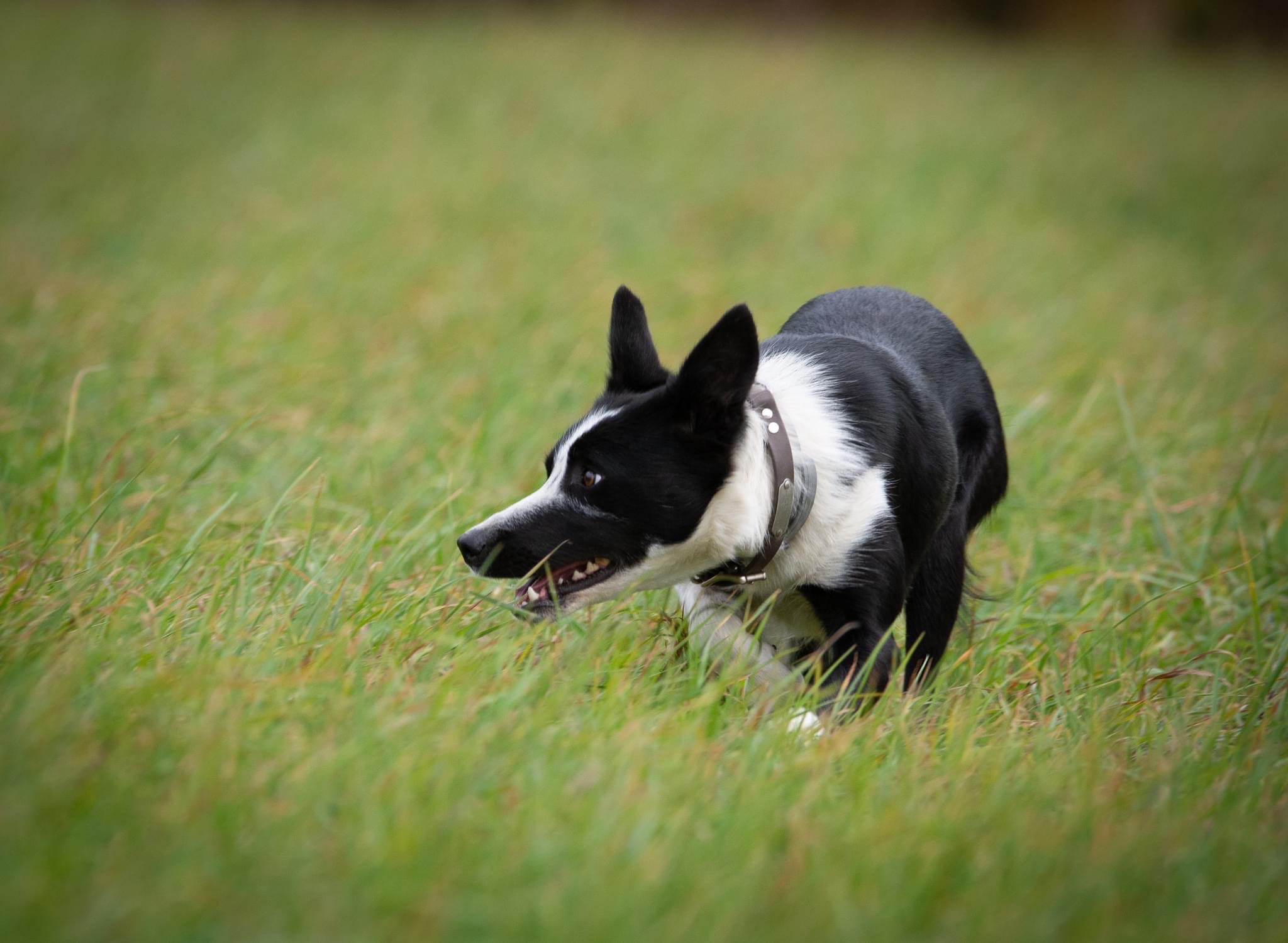 I bought Wisp from Stacey Rember at 9 months of age.  I had to put down my good dog Jock, whom I was intending to move to Open, and I needed something to train, and, eventually, run.  She is by Peat, a son of Hybeck Blake, out of François Leblanc's bitch June. I am grateful to Stacey for selling her to me, to fill the hole left by Jock's untimely demise.
Wisp is super fast, and way too inclined to shoot off on a tangent, at speed. While the speed can be useful, the lack of thought is not.  I have spent some time trying to get her to slow down, listen, and think, so far not entirely successfully!  I made good progress with her with James McGee at a clinic in Virginia last fall, on steady sheep, in a small area. In fact, she was looking pretty shiny! Now the challenge will be to translate that learning to a bigger area, on fresher sheep.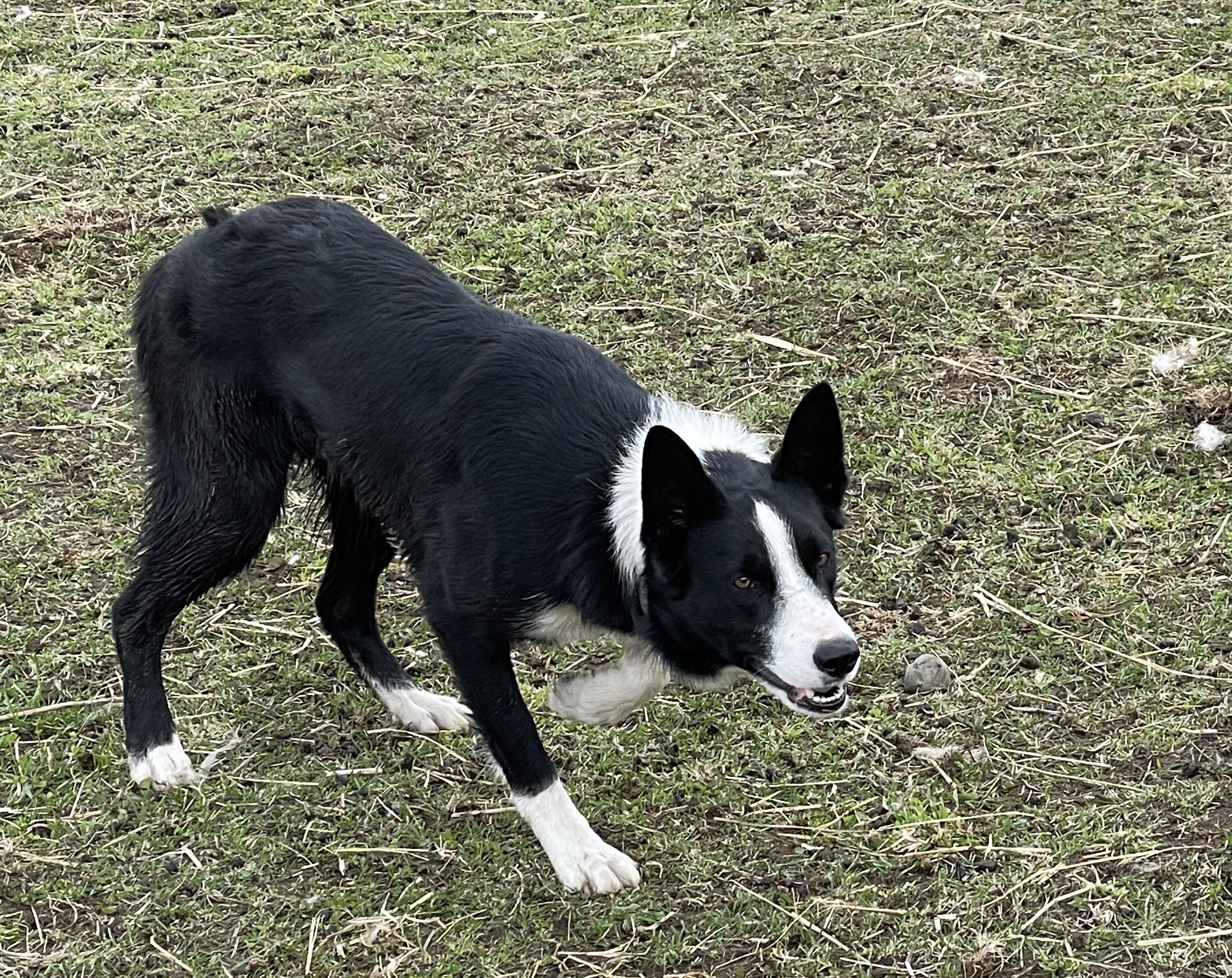 My other maybe Nursery dog is Sweep.  Sweep is off Lauren Seabolt's good dog Ross, a son of Jamie Mitchell's Moel Sweep, and grandson of Pennant William's Sweep.  This is a line I really like, and Ross embodies most of the characteristics of the line: cool-headed, clever, biddable, a team player, and well-liked by sheep.  Sweep's dam is Stacey Rember's bitch Kate, who was imported by Sam Furman from Wales, and boasts some brilliant dogs in her pedigree.  Kate is a super-talented but sometimes erratic bitch, with a big engine.
While he is still quite young, with a bad birthday for Nursery, Sweep has shown me some nice things on sheep. He is (mostly!) cool-headed, has natural pace and good feel, and shows a willingness to partner up with me.  Sheep like him.  He is a good outrunner with excellent balance, and is already showing some skill in holding a line on the drive.
While both dogs are only partly trained, I expect them at least to be ready for Pretend Pro-Novice by the summer, and possibly also for Nursery later in the year, before the cut-off.  Both have bad birthdays, so this would be their only Nursery years, but in any case, I am taking the long view with them both. Hope is the thing with feathers...
*All photo credit to Andrea de Kenedy