By Cynthia Palmer and Annie-Claude Laniel
What it Takes to Organize for a Clinic...and then the ABCQ clinic itself!
By Cynthia Palmer
Two years ago John did a clinic for the ABCQ at the Rember farm in Ormstown QC. It was well received, and we enjoyed doing it. We all said we would do it again…and they took us up on it.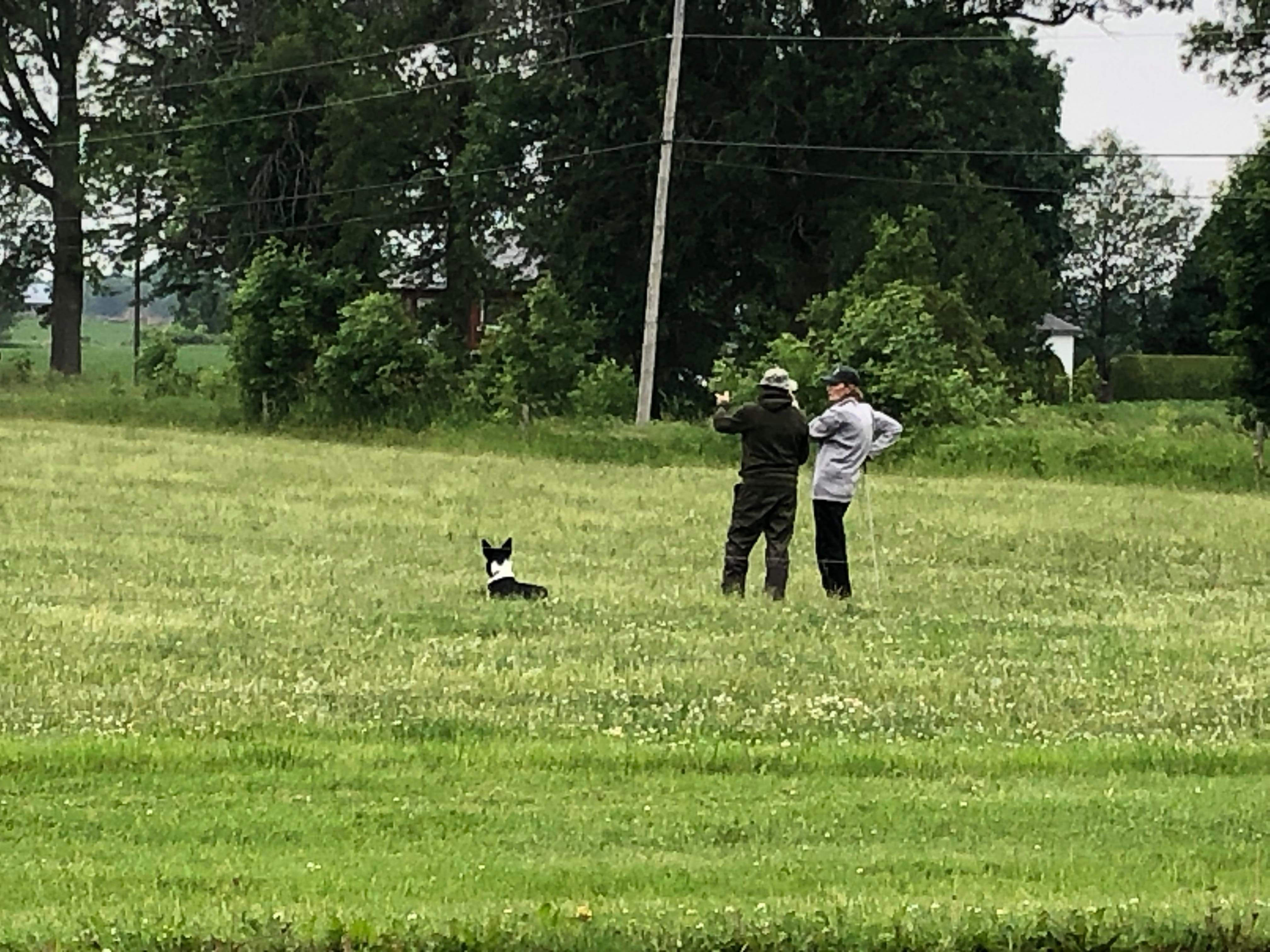 John Palmer and Tracy Hinton were approached about doing another clinic in 2023 with two clinicians and more participants. So with a Messenger group we set out trying to figure out dates that would not interfere with trials Tracy was attending, and lambing at our or the Rembers farm. With a couple of dates suggested and some back and forth, we were able to figure out a weekend. The ABCQ group is great to work with and took suggestions as far as the format and numbers. Off to the races!
And then the real work begins for the Palmers; trying to figure out how to leave the farm even for a weekend is daunting. Several weeks ahead we start to plan the grazes we can leave the sheep in so there is enough grass, enough shade, enough electric fence power. Who is left to lamb, go through them. Send a couple of cull groups to market. To complicate things, my house cat had a dalliance with a barn cat and was due the same weekend. We weaned the bottle lambs so Helen Knibb, a farm sitting gig as her first job after receiving her PhD, wouldn't have to bottle the big ones. Two were left to bottle but only once per day. And of course a couple sickly ones needed to be brought back to the barn the day before we leave. As a bonus she had about 25 sheep to work in the training field when she checked the farm. Hoping the guard dog would remain contained so it was one less thing she had to deal with.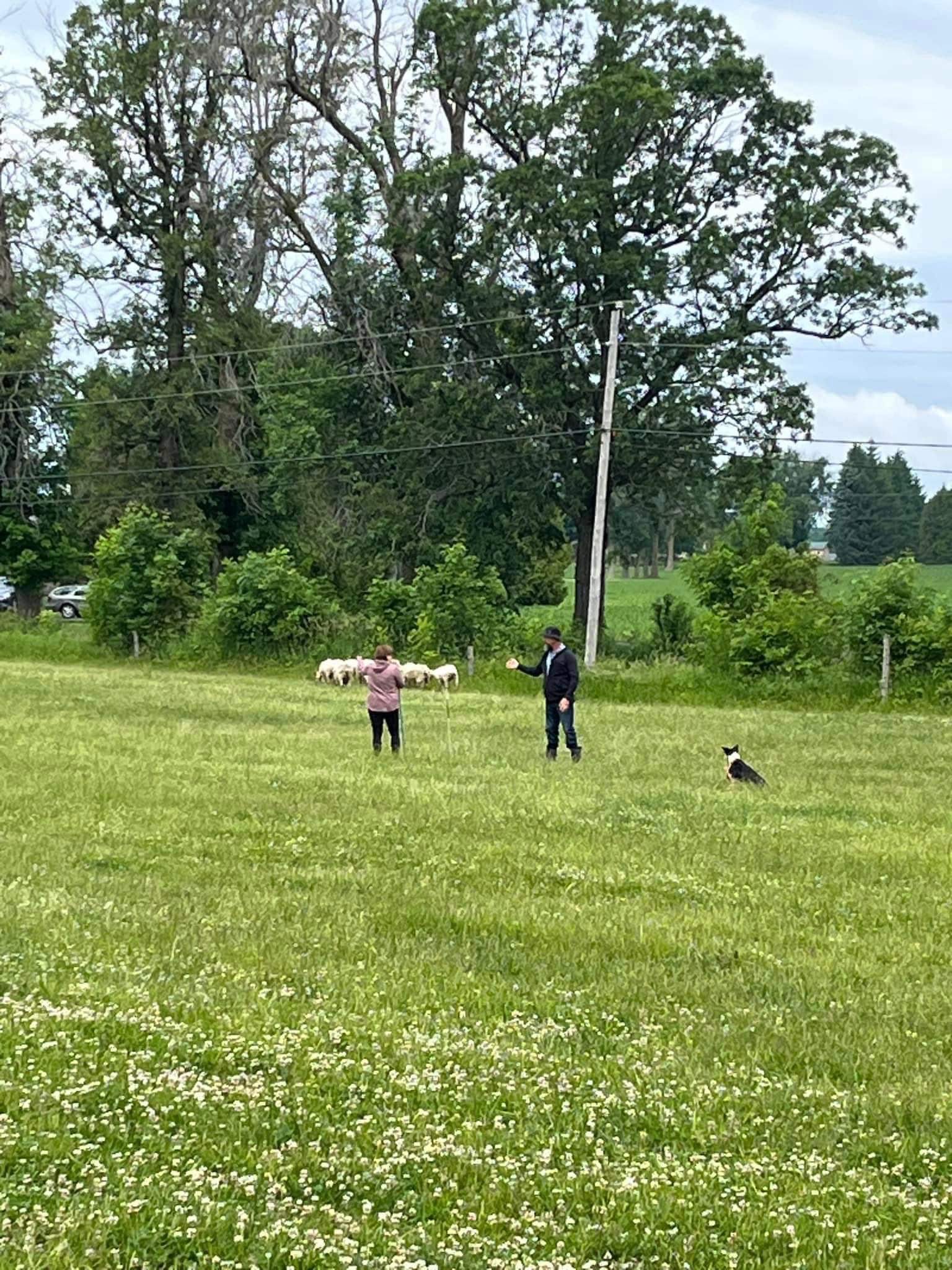 Grazes made for the preggos, the ram lambs, and the main ewe flock with lambs. Waters filled up; bale to the horses so they don't make a break for greener pastures (and then get lame) and electric fencing checked. Note to self, always check 2 days ahead in case you have to fix something. The day of is too stressful.
We also hadn't de-winterized the new camper. Nothing leaked which was great. Loaded up..forgot stuff; didn't get to the LCBO…SAQ to the rescue. Lastly, load up 16 dogs; who travels best, where etc. Our oldest Nickie always travelled well but this time…not so much, but with Medicam and rest, she is right as rain at almost 16 years old. The young ones, well, this was their first long trip and I will need to do some remedial 'you love the truck' work, but the trip was fairly uneventful for the dogs.
Oh the clinic??? It was well run, organized, coffee available, and snacks! Always our French was much worse than everyone's English. There was a bit of a language barrier but in general it didn't stop some good learning. We ran on very undogged rideau arcotts; They were very true sheep and showed you if you were pushing too hard, not covering, not working properly. It was excellent to show handlers how to read sheep better and to watch the sheep to know where your dog was. We ran both clinicians concurrently in small and large fields. And the participants switched on day two. Tracy's Saturday group moved to John on Sunday. New exercises to learn, different ways to look at problems. Overall everyone seemed really happy. The rain on Saturday was a bit tiring (and I broke our new awning) but the weather was great for dog work and the sheep held up really well. Dogs worked on calmness, confidence, proper flanking, and always there was work on stopping and for a few, not stopping!
Annie-Claude Laniel was one of the participants, and she had this to offer. She called it 'a clinic with multiple learnings'!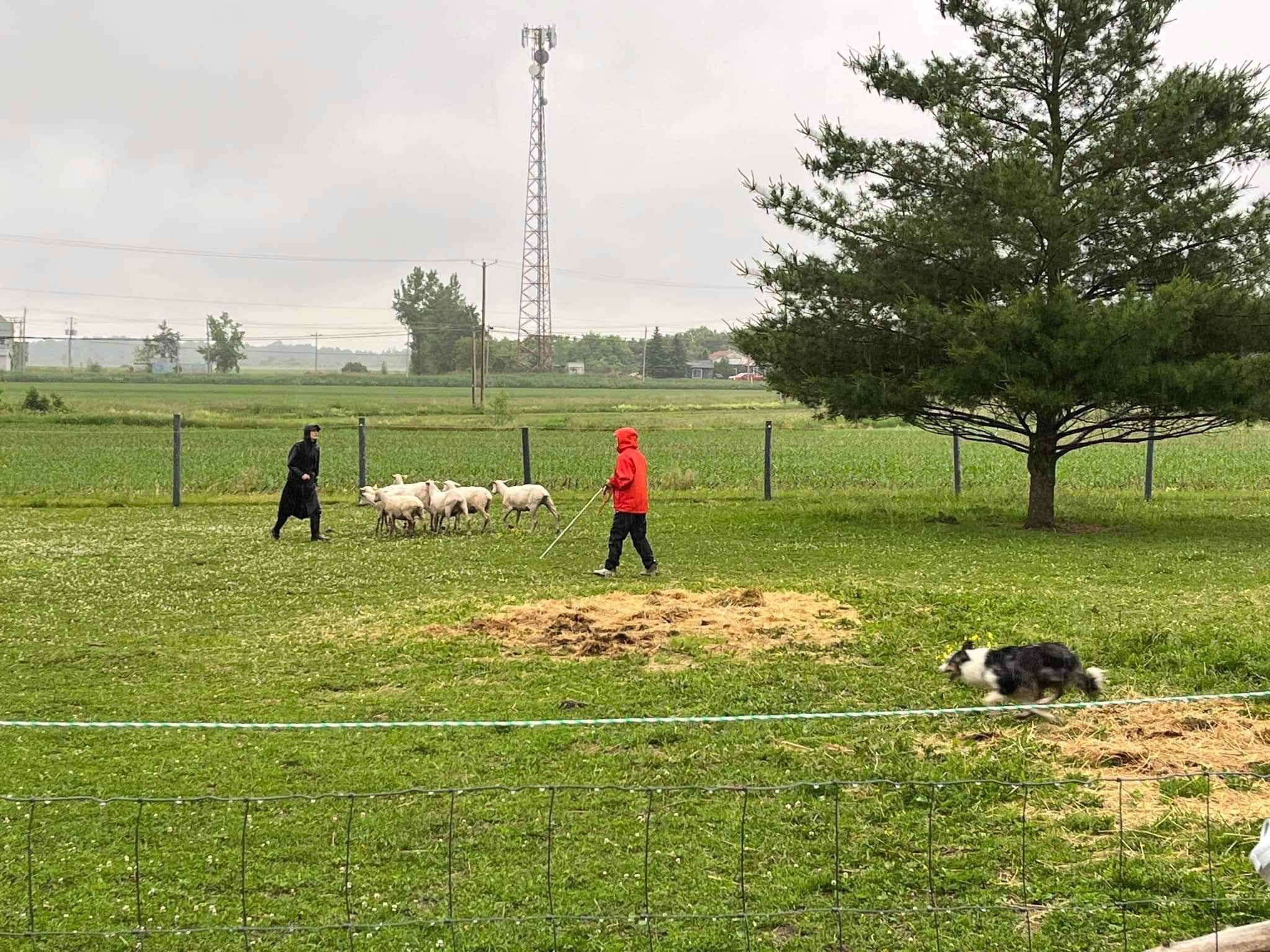 On June 17 and 18, our clinic was held with Tracy Hinton and John Palmer at Hazel Hill Farm in Ormstown. In addition to providing us with exceptional facilities, the hospitality of our hosts, Stacey and Michael Rember, was a big part of the success of this clinic. During this two-day clinic, we were fortunate to receive valuable advice from two clinicians, Tracy and John. In addition, participants were able to work with their dog in two different facilities, a large field and a smaller one. Two clinicians and two fields…are you confused? Here's how the weekend went: each participant spent one day with each clinician, one day with Tracy and one day with John, and during this day, one passage was made in the large field and the other in the small field. For the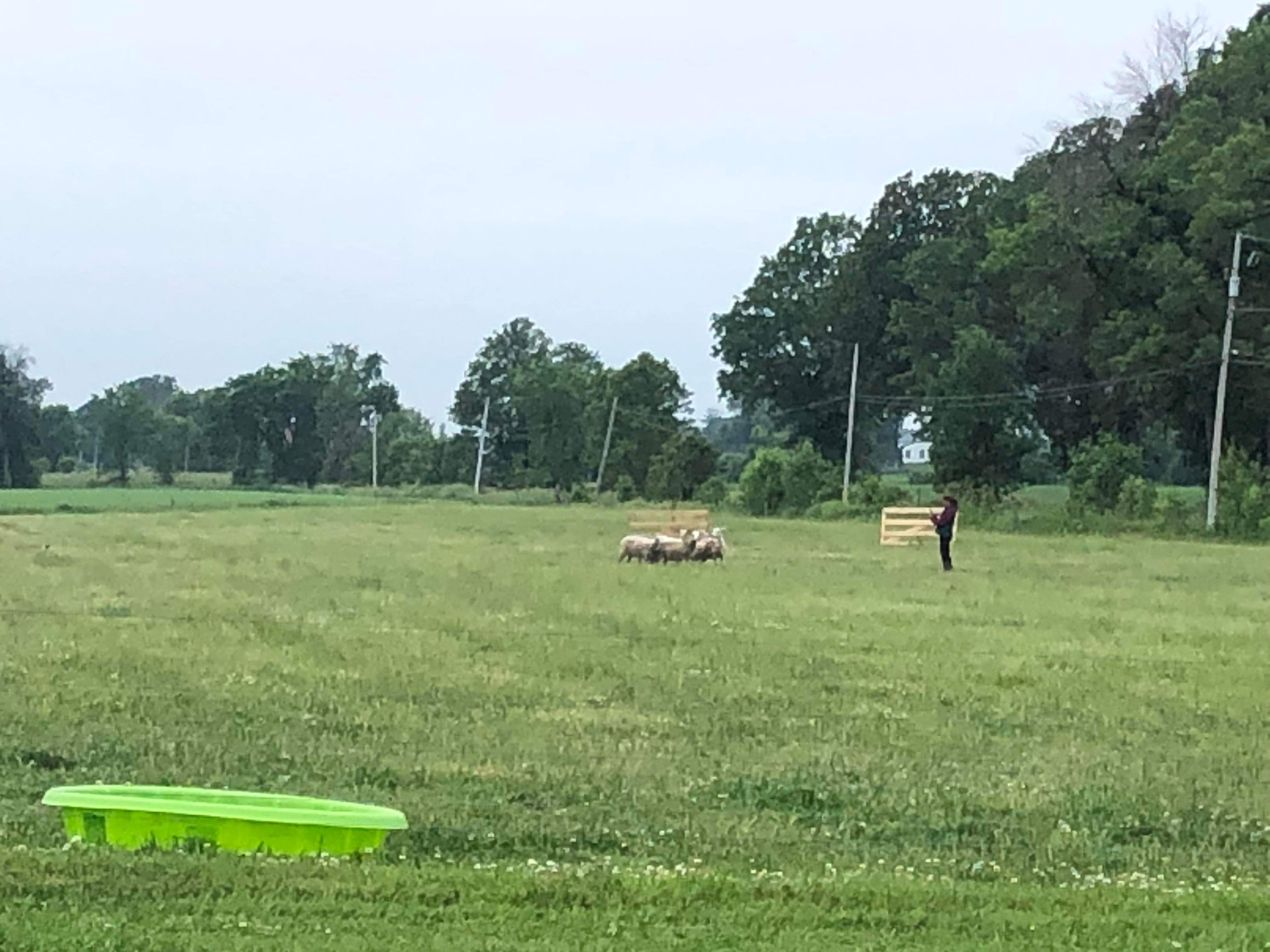 participants - some in their first clinic and others with more experience - this model was very rich in learning. In the big field, some worked on their outrun, others on the drive. In the small field, some corner work was done and revealed a lot about our dog's character and what we will have to work on. Thanks to John and Tracy, everybody of every level of experience felt included. Our Learning and Development Committee would like to also thank Cynthia Palmer for her insights and help in organizing this clinic.
Thanks to the ABCQ and the Rembers for hosting this clinic. And Tracy and John for outstanding teaching!